Automotive Wraps
There is no better automotive wrap solution in the Boise, Idaho area than Dennis Dillon's car wrap solutions. We are the best car wrap providers near you. Dennis Dillon has been in the auto dealer business for over 45 years and has extended its know-how to car and truck wraps for years. We have huge printers at the ready for your car/truck custom vinyl wraps needs.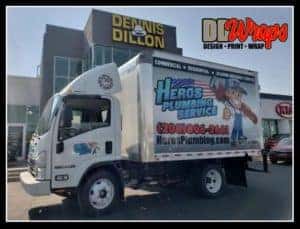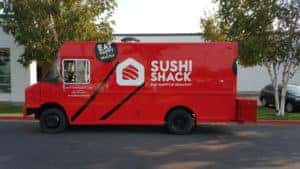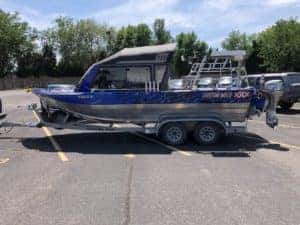 Visit Dennis Dillon today to get a quote going for your car and get your automotive wrap perfectly customized exactly to your specifications. We have a lot of full vehicle wraps to show you, whether you're interested in implementing an automotive wrap for your truck or getting the right look for your new business, Dennis Dillon Wraps will get the job done. Our vehicle wraps aren't just limited to trucks or cars, as we have also done work on boats, as shown above. So give us a holler so we can get going on your truck wraps, vinyl wraps, and more, from full body vehicle wraps to front grill wraps.
CALL US OR VISIT OUR SHOP:
Phone: 208-388-4458
Email: Dennisdillonaccessories@gmail.com
Address: 9599 W Fairview Ave Ste. D, Boise, ID 83704
Check out more of our wraps on our Facebook page!